Victoria Counselling Office: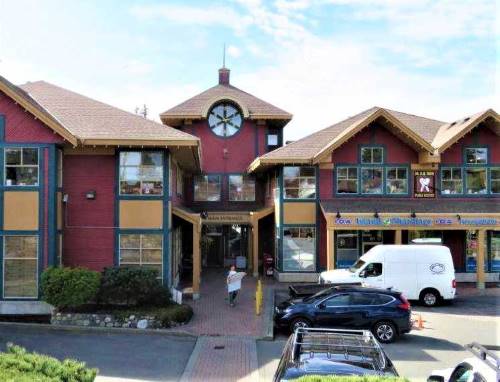 View Royal Square, 284 Helmcken Rd, Victoria BC
My Victoria counselling office is located in a professional building at the corner of Helmcken Rd and Island Hwy (Craigflower Rd).  My office, unit 301, is accessed up a staircase from the second floor.  If this is your first appointment at this location, there is a waiting area beside the elevator on the second floor where I will meet you.
Both the main entrance and the underground parkade entrance are open between 6:30am and 6:45 pm Monday to Friday, and between 10am and 2:00pm on Saturdays.  If your appointment is after hours, please wait by the front door no earlier than 5 minutes prior to your scheduled appointment time and I will come down to let you in.
There is visitor parking in front, behind, and underneath the building.  If all of the visitor parking spots are full, please feel free to use either #20 or #39 of the reserved parking spots in the underground parking lot.
  My office location is also served by many BC transit lines.
Salt Spring Island Counselling Office:
I also have a counselling practice on Salt Spring Island one day per week.  Please feel free to contact me directly at the number below for more information.